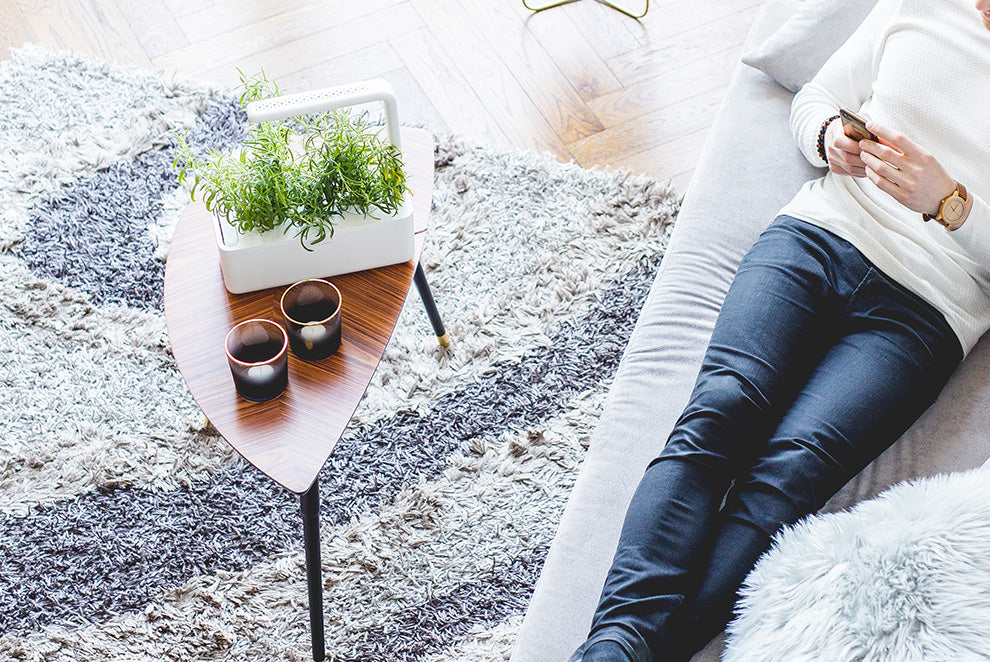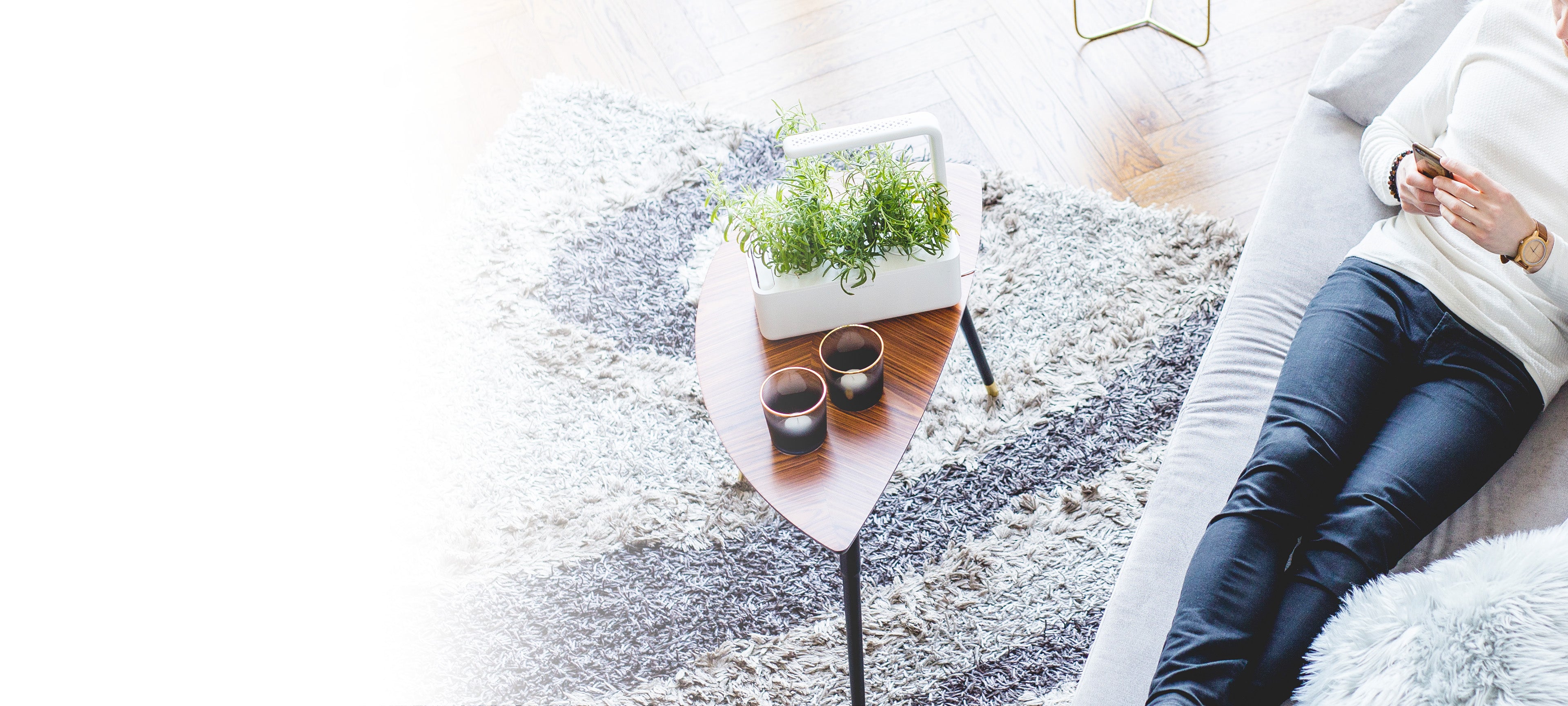 Brighten your mood with a Smart Garden
Enjoy the benefits of plants and re-learn to interact with nature. The Smart Garden will take care of plants automatically while you get to experience a new sense of meaning through watching plants grow from seed to harvest or full bloom.
Buy now
Loved by:
Benefits
Low maintenance plant-pal
Reduces stress
Brightens your home
Wide selection of plants to match your lifestyle
Companion app to guide your plant journey
Access to our worldwide gardeners community
We designed our indoor gardens to not only bring nature, but also a sense of community and fun into everyone's life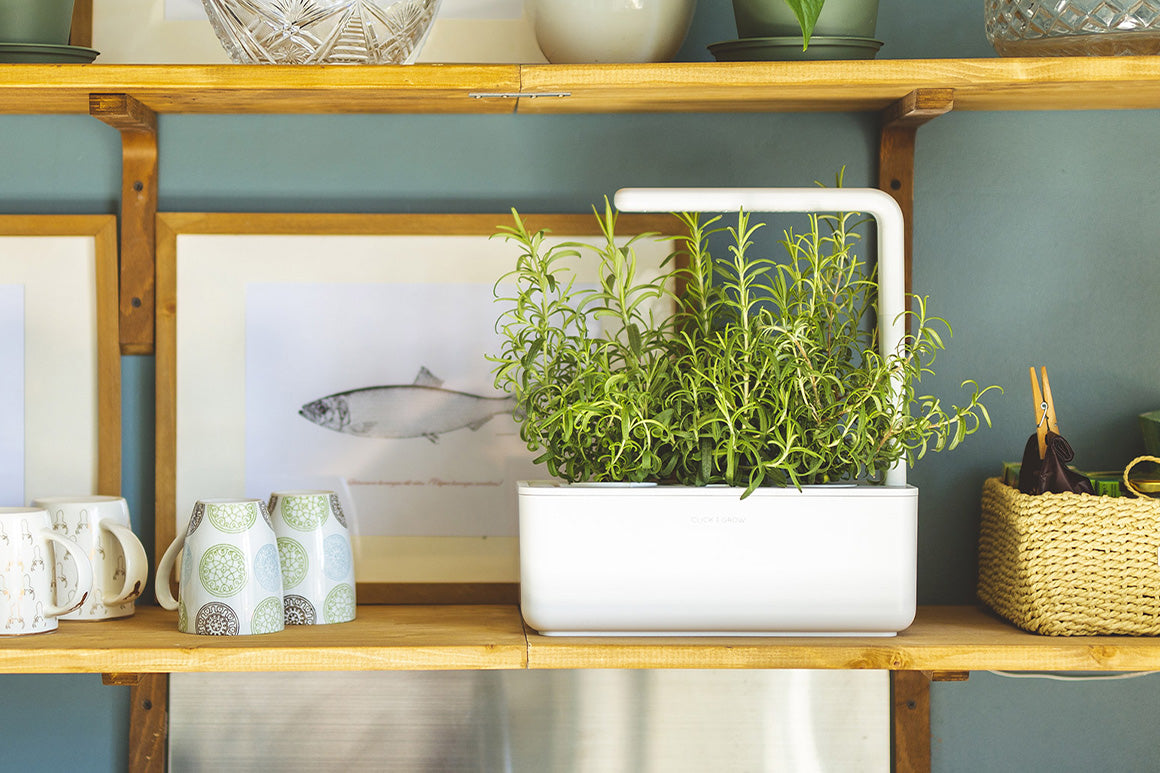 A truly stress-free addition to your life that will grow plants and a sense of meaning
The garden is equipped to take complete care of watering, light, and nutrients. Use it as a low-maintenance plant pal or dedicate more time to build your knowledge and connection with plants further.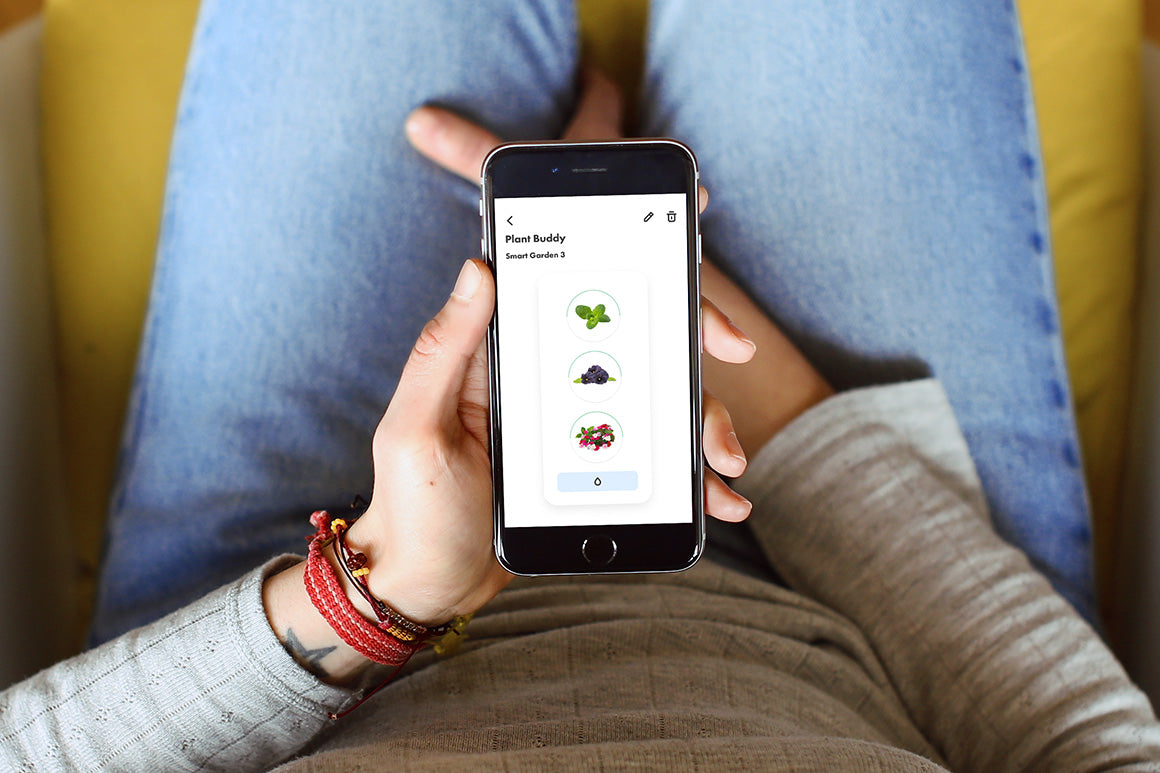 Get smart with the companion mobile app
Use our app to learn more about the needs and benefits of your plant pals, get growing tips and on-demand updates on their growth to always have them in a good shape.
Here's how the Click and Grow system works
Just 3 easy steps!
1.

Add pods

2.

Add water

3.

Plug it in

Enjoy
Features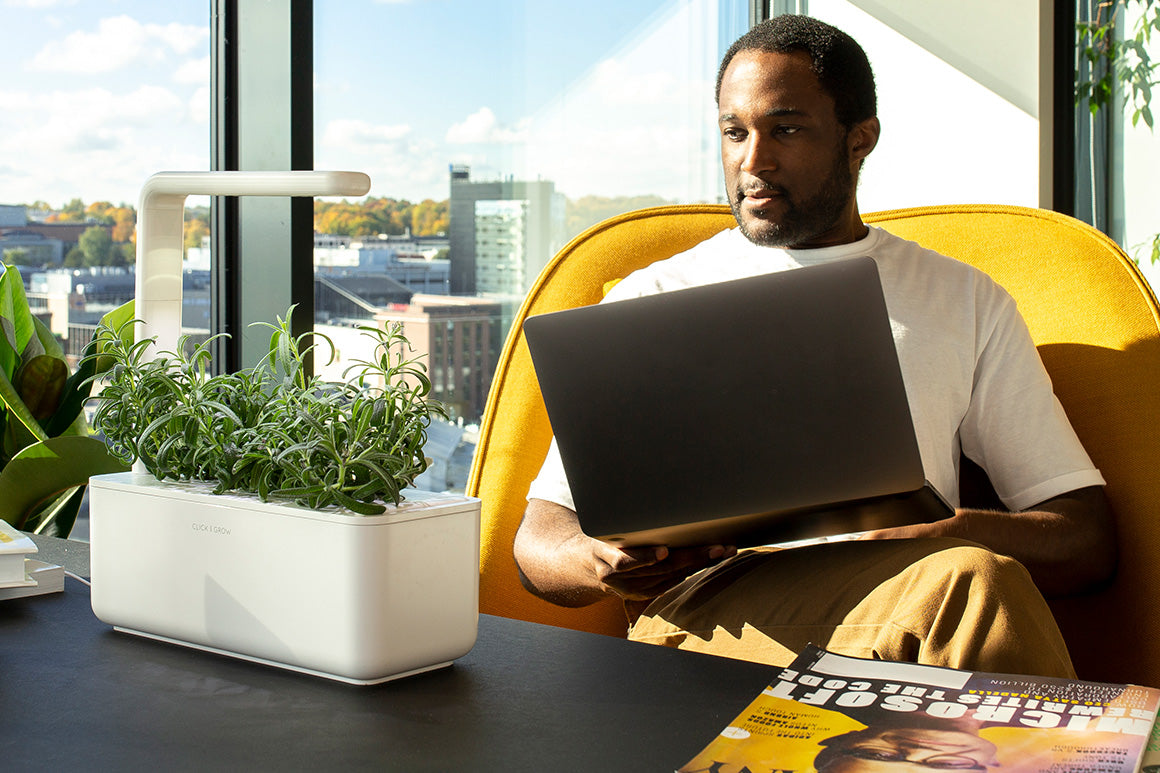 Calming LED grow-lights mimic the sunlight, staying on for 16 hours and off for 8
An indoor garden that takes care of itself, ensuring your plant pals are healthy and there for you whenever you need
Automated watering, lights, and plant pods that already contain seeds and nutrients, ensure successful growth all year round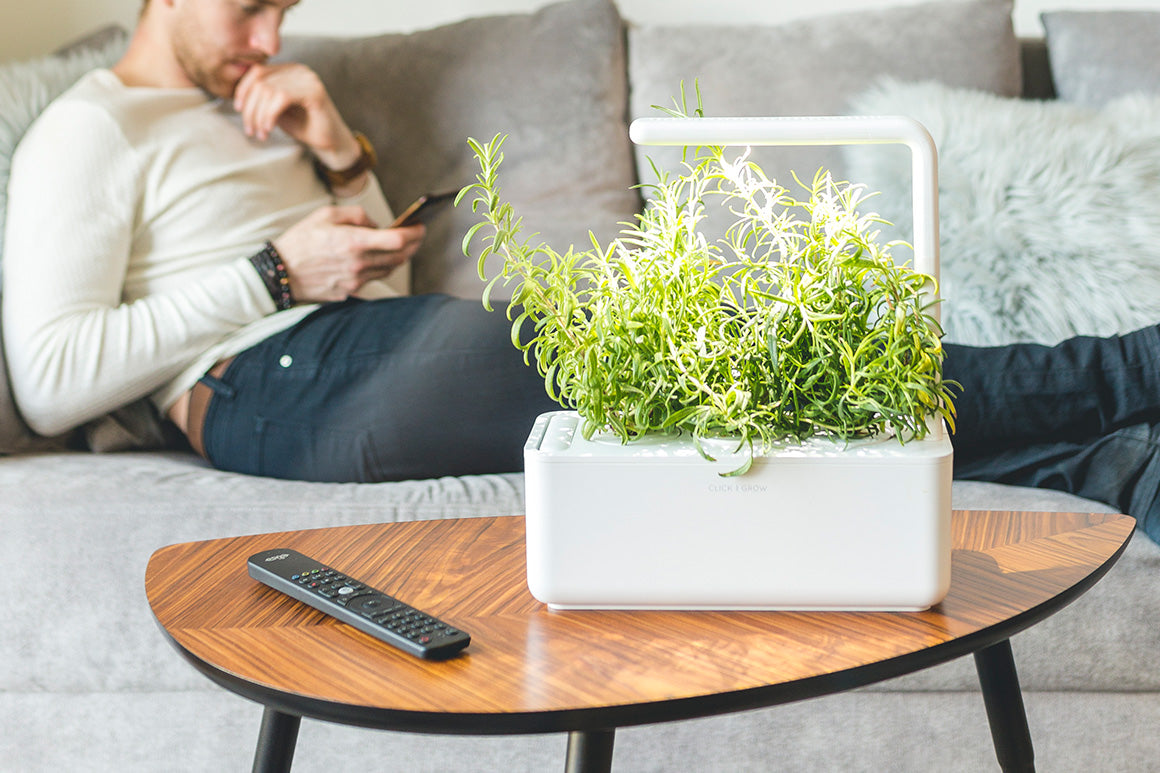 Subscription plan allows you to always have your favorite plants ready to grow
Access to our online community of over 15k members, sharing their experiences with Click & Grow. We can't wait for you to start sharing and connecting with others!
Sleek design, compact size and no mess plant pods allow you to have a green companion anywhere around the house
Ready to get started?
Select the garden and plants that fit your needs!
How to get started
Just 3 easy steps!
Here's what others are saying about us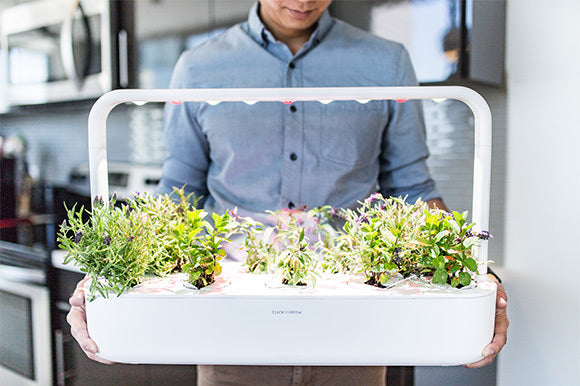 "It's a foolproof growing system. You basically pop the plant in, water it when you need to and the system does the rest."
"Perfect for a green thumb like me, who normally isn't able to keep plants alive."
"I absolutely love it! My youngest son gave it to me for Christmas last year. I'm hoping to get the bigger one now. Fresh basil, parsley and cilantro are my favorites. Highly recommended if you don't have a green thumb."
"We are amazed at how quickly our seeds sprouted. Less than a week! The system is so easy to set up and maintain. We have our Click and Crow in our kitchen and I just get my fresh lettuce or herbs right in my kitchen."
Ready to start your plant journey?