Click and Grow Testimonials: Gardening Journey Highlights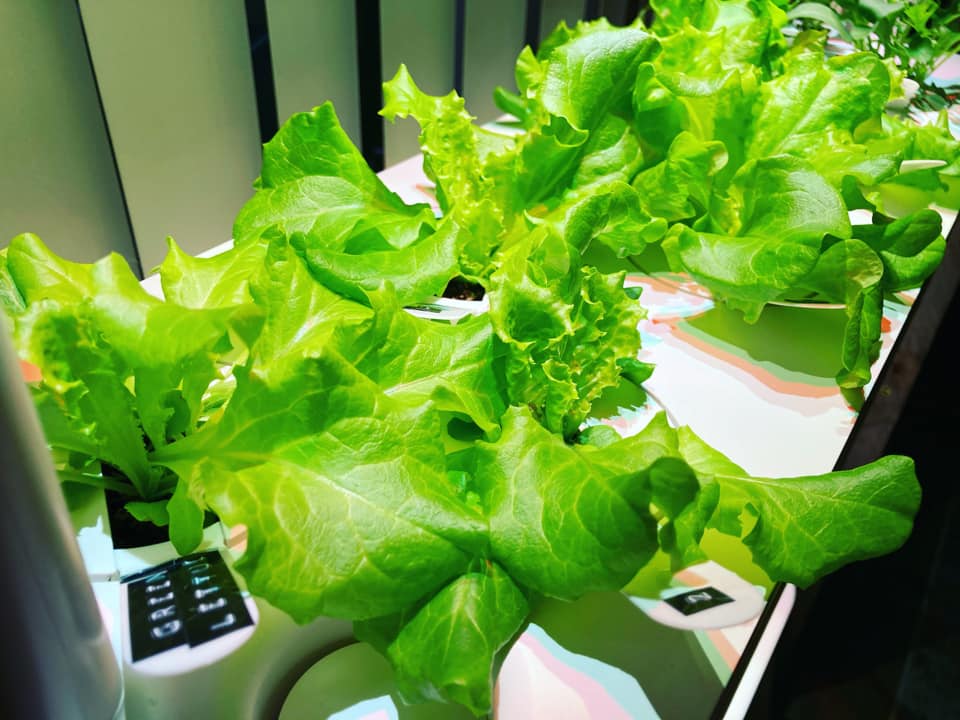 We're super proud of our community.
You constantly inspire us with your creativity, dedication and passion for growing wholesome plants.
To celebrate the recent launch of our Click and Grow 25, we asked you to share some highlights of your indoor gardening journeys so far. The responses we received were heartwarming and we'd love to share a few of them with you here.
Growing luscious lettuce
"Our first and greatest highlight was growing lettuce! It was so quick to grow and since our little ones LOVE salad, it was the perfect plant to experiment with."
- Dayna A Sykora
Planting mini tomatoes
"My Journey started last November 2021. I purchased a Smart Garden 9 during the Black Friday Sale and have purchased another Smart Garden 9 and Smart Garden 3 since then. I love to grow tomatoes. When my app told me to think about planting another crop, I saw 2 baby green tomatoes on the plant and decided to try to replant them. 
I kind of cut off too many limbs thinking they were suckers but, to my surprise, it is still producing tomatoes and flowering. I then decided to plant more mini tomatoes in the Smart Garden 9, and when it was time to thin them I repotted those too.
I am excited as I see tomatoes growing and still flowering. I never thought about having a kitchen full of mini yellow tomatoes but, with the prices today, I have really turned into an indoor gardener, starting with my click and grow systems. I am so glad I stumbled into this and am looking forward to a continuous harvest of tomatoes.
I am so excited and I have friends who got interested in the Click and Grow Garden System.
This is just the beginning"
- Sharon Leigh
Cutting back on food waste
"I started the experiment without really knowing what I was getting into. I realized that things take time to grow and since then I waste a lot less food. I often stop in front of the garden just to look / touch / smell the plants growing. It's so relaxing, nature is AMAZING.
By the way, this little guy is a real foodie, this corner of the condo is now his favorite place."
- Guillaume GB
Smart gardens for all the family
"My Click & Grow happy journey started 2 years ago with the Smart Garden 3. I never could keep anything alive and also had no yard space to have my own garden. From that I got one for my daughters to also enjoy watching something grow and be responsible. Then my sister got a Smart Garden for Xmas (spreading Click & Grows all around!) 
Today I am thrilled to have my Click and Grow 25 and am only 1.5 weeks in and love watching things grow. First thing every morning I check my plants after coffee. Thank you for bringing green into my life."
- Valerie MacKenzie
Enjoying leafy greens
"Our Click and Grow journey started less than 2 months ago and we love it so much! Every day we check the plants to see how much they grow, it gives me real happiness! Love the leafy greens the most because they are ready in a blink of an eye! Can't wait to plant the 'wild strawberries' next! Stitch, my frenchie, also loves to watch the plants grow!"
- Kaposi-Demeter Hanna
Fresh lettuce and herbs daily
"Finally, the cabinet is full of click and grow units. We now have our fresh lettuce and herbs every day. It also prevents the children from filling it with clutter. Nice extra advantage."
- Jeroen Baudewyns
Enjoying a healthier lifestyle
"My journey started with a Smart Garden 3 and, slowly I realized I wanted to change my eating habits. I wanted to eat more greens and I included Click and Grow harvest into my meals. Then, I began to include exercise on top of my greens. I have lost a few kgs so far. I intend to continue until I reach my target, which is my pre-pregnancy weight. 
In a way, I'm growing into a healthier person thanks to Click & Grow. At the moment, I am growing different salad leaves and herbs."
- Angelyn GB
A big thank you to all who shared their experiences with us. Read more of them in our Facebook community page!
Ready to start your own indoor gardening adventure? 
Use this code for 10% off your first Smart Garden! *
* Offer applies to: Smart Garden 3, Smart Garden 9, Smart Garden 9 PRO, Smart Garden 27. Valid until 20.09.23. Cannot be combined with other offers.
Back to all posts