Click & Grow 25 Product Mission: an Interview with CEO Mattias Lepp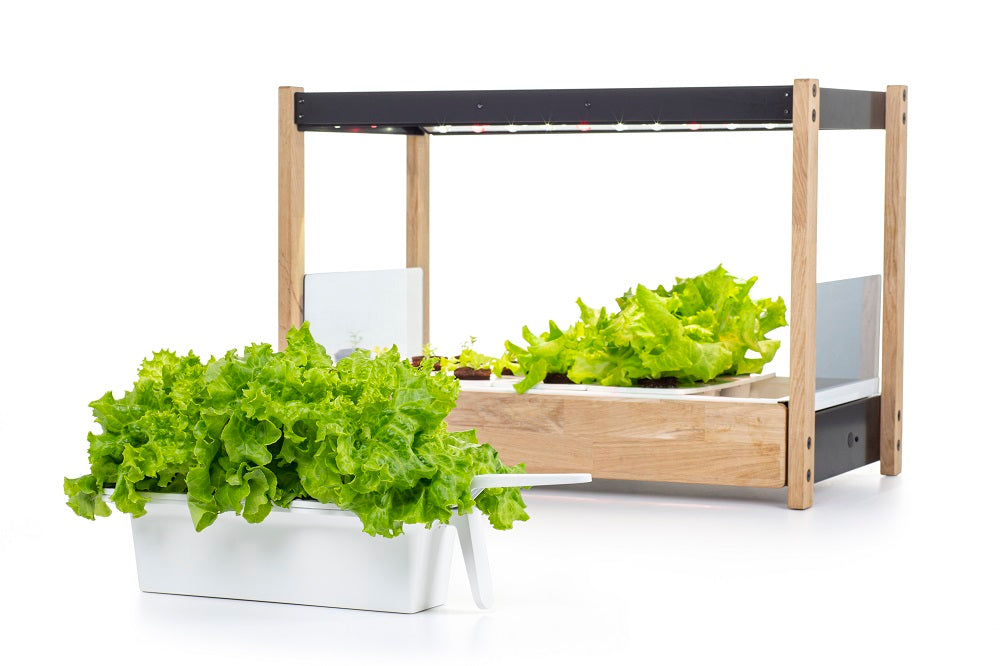 We're thrilled about the launch of the Click & Grow 25 - the ultimate indoor garden system for growing a continuous supply of nutritious greens. One of the driving forces behind the product is our CEO, Mattias Lepp. We asked him to share his insights into the background and mission of the product. Here's what he had to say!
How was the concept of the Click & Grow 25 born?
For a few years now, we've been looking into bigger systems that would be practical and cover the whole vitamin pallet for a family of 4. We took into consideration the amount of greens needed for restaurants and homes and wanted to make an easy-to-use device that provides people with better nutrition and fresh food on a daily basis.
What challenges did you face when working on the Click & Grow 25?
The biggest challenge was the number of plants. To provide a significant amount of greens and vitamins, it requires quite a lot of plants. Handling those plants is not easy if you have to do it on a daily basis. So, we needed to figure out how to make it as simple as possible for the consumer so it fits seamlessly into their everyday life. 
I already came up with a tray concept several years ago and now we've managed to implement it. It's a unique patented system that allows a consumer to handle the number of plants in a cycle, making things easier. The Click & Grow 25 also solves the issue of how to actually use the plants, making it easy to take them from the garden to your kitchen. All of these usability challenges were solved during the development process.
How do you see this new product carrying on Click & Grow's mission?
It's carrying on the mission in the most practical way. In the case of our smaller units, you don't work with plants every day. They might be there and you notice them, but the Click & Grow 25 is a very practical device. You see the process and consume the produce on a daily basis. It gives you a real appreciation of how the food is grown and how plants support our vitamin intake. As the Click & Grow 25 grows in cycles, you're constantly seeing the processes of life.
Explore more:
Back to all posts