Click & Grow's Smart Indoor Gardens: A Brief History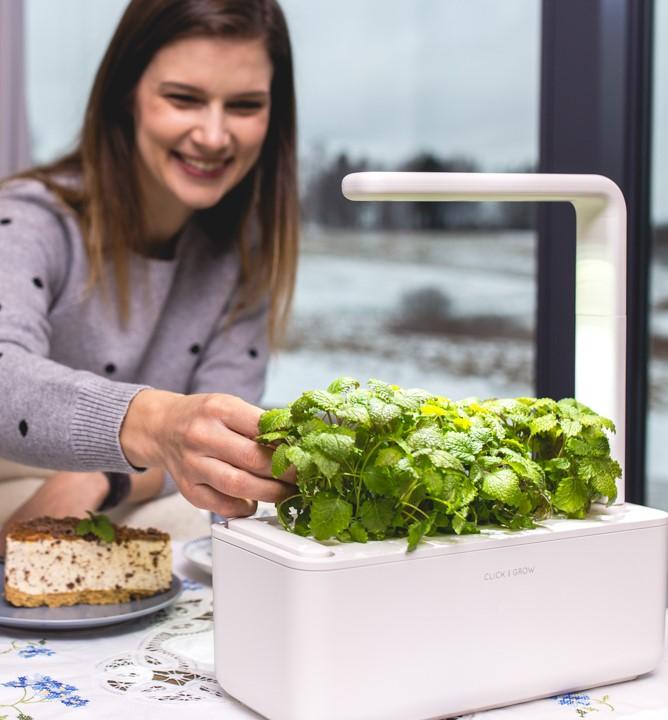 One of the most exciting elements of being an innovative company is that you're always looking to grow and improve. This has certainly been Click and Grow's experience since launching in 2009. 
Here's a look back at our product history so far:
2012: Smartpot
The Smartpot will always have a special place in our hearts as it was the first product we launched way back in 2012. 
It quickly became one of Estonia's biggest tech product success stories since Skype. The Smartpot consisted of two parts: the flowerpot, which included a pump, sensors, electronics, a water reservoir, and batteries. 
The second part was the cartridge. This consisted of seeds, nutrients, and the software which helped the pot create an ideal growing environment for the seeds.
2013: Planning for the 2nd generation
Confucius once said, 'Keep it simple and focus on what matters. Don't let yourself be overwhelmed'. Such words of wisdom can be applied to many areas of life but also to product development. In 2013, Click & Grow began work on designing a simplified second generation garden; one that wouldn't need electronics. 
2014: Smart Herb Garden
The much anticipated Smart Herb Garden launched in 2014 and would revolutionise indoor gardening. The process of growing plants became simpler than ever.  All that was needed was to insert the plant pod, add water to the garden and watch it grow. 
At the time of launch, Mattias Lepp, (Click & Grow's CEO and founder) commented: 
'With the development of the Smart Herb Garden, we have gotten closer to our goal of a sustainable and pollution free future, while changing the way people think about fresh food'. 
The Smart Herb garden has since enabled people around the world to grow fresh food from the comfort of their home.
2016: Smart Garden 3 
An improved and more refined version of the previous Smart Herb Garden. The Smart Garden 3 is a compact, current generation indoor smart garden available from Click & Grow's webstore. The Smart Garden 3 boasts an extra LED light compared to the previous generation Smart Herb Garden. It's also designed with the capacity to add a set of extensions to the lamp, allowing additional room for taller plants if necessary. The design of the Smart Garden 3's lamp is smoother and more streamlined in appearance compared to the Smart Herb Garden. 
2017: Smart Garden 9
The ultimate indoor smart garden. Like its predecessors, the Smart Garden 9 is a self growing system that many people enjoy using in homes, offices, and schools. With the Smart Garden 9 it's possible to grow 9 plants all at once, making it particularly ideal for the more avid indoor gardeners out there. The Smart Garden 9 has proven to be a favourite among many Click & Grow community members and continues to receive glowing reviews from well renowned experts such as America's Test Kitchen.
All of us at Click & Grow are deeply grateful for the chance to deliver such products… But the journey is not over! With continual feedback from our community, we're always looking to improve and hone our products to give people the best possible experience of growing their favourite plants indoors. 
Head over to www.clickandgrow.com for more inspiration and to learn about our desire to make the most essential, fresh, vitamin-packed food available for everyone. Learn more about our unique Smart Soil and discover how our current generation smart gardens make growing fresh, organic food and flowers easier than ever.
Be sure to check out our
blog
for valuable features such as
green living tips
,
ways to create
sustainable homes
,
the importance of
food safety
,
how to grow plants indoors
,
amazing life lessons plants teach us
, and much more.
Back to all posts