Kick Salt To The Curb And Use These Herbs Instead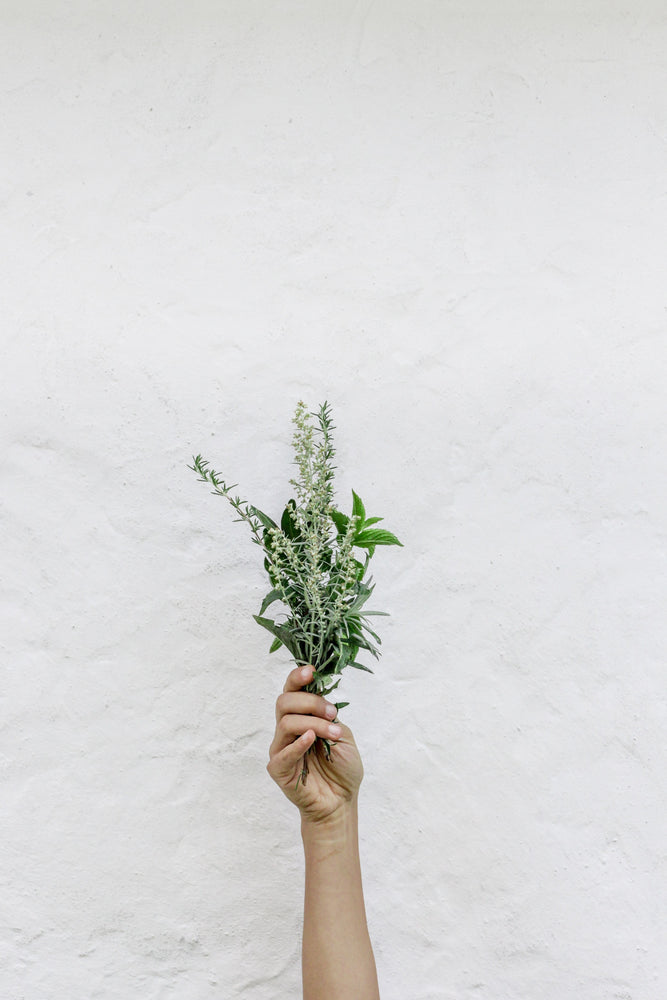 Today is August 29th and do you know what that means? It's not just a regular Wednesday, but it is "More Herbs, Less Salt Day!" And while we all know the dangers of having a diet that is high in sodium, it can lead to heart disease, today brings light to that by showcasing some of our favorite herbs as the best replacements for high salt diets.
Chances are some of you are already changing your habits by growing, and sprinkling in, fresh basil, rosemary, and mint in your dishes when cooking! Indoor gardens are the best for keeping a supply on hand of fresh herbs because when you are continually growing and harvesting your plants many of them will last up to 6 months vs. store bought herbs that can grow old after just a month. To see what plants and herbs can be used as replacements for salt, check out this list below! 
Taste: A bright and refreshing herb that works in both dishes and in drinks and teas. 
Taste: An aromatic herb with a pine-like fragrance. Use sparingly; it can overpower other flavors.
Uses: Add to roast or grilled meats, bread, homemade pizza, tomato sauce, beans, potatoes or egg dishes. 
Taste: Sweet and peppery.
Uses: Perfect for pesto, marinades, dressings, sauces, sandwiches, soups and salads. Basil is traditionally used in Mediterranean cooking, in tomato-based pasta sauces, pizzas and bolognese. Use lemon, Thai and holy basil in South Asian and Thai dishes.
Taste: Onion-like but less powerful.
Uses: Great in mashed potatoes, most potato dishes, and meat dishes.
Taste: Cilantro leaves have a distinct earthy and lemony flavor, while coriander seeds have a warm, spicy, citrus flavor when crushed.
Uses: Add coriander leaves to salads, soups, or salsas.
Taste: Dill has a strong flavor, often compared to fennel, star anise and celery.
Uses: Popular in Russian, Eastern European, Greek and Scandinavian cooking, dill is a welcome addition to cottage cheese, omelets, seafood, steak, and cucumber dishes and great for pickling dishes as well. 
Taste: Oregano has a warm, aromatic, slightly bitter flavor and a potent aroma.
Uses: Popular in Greek and Mediterranean cooking. Use it to marinate food before grilling. It's also great in spaghetti bolognese and tomato salsas. Marjoram is a good oregano substitute but tastes milder.
Taste: Has a mildly bitter, grassy flavor that does not overwhelm the other ingredients.
Uses: Goes with lamb, steak, vegetarian dishes, soups, and salads. Parsley can be added as a topping or for marinating and flavoring.
Taste: From the Mediterranean coast, sage is like rosemary, with more lemon and eucalyptus.
Uses: Sage is traditional in Italian and French cooking, added to meats, poultry and stuffing, and is often chopped and stirred into pasta and gnocchi.
Taste: A strong earthy, slightly minty flavor with a subtle aroma. 
Uses: Add whole sprigs to slow-cooked meals and remove at the end. Thyme works well with other herbs like rosemary, parsley, sage, savoury and oregano, and is used in bouquet garni. It can flavor most meats, including chicken and is a tasty addition to roast vegetables. Tuck sprigs inside a chicken, along with fresh lemon, before roasting. Pair thyme with paprika, oregano and cayenne pepper for Cajun cuisine, and with cinnamon, nutmeg and cayenne pepper for Caribbean meals.
For additional Herbs to use as replacements, please check out HERE.
Back to all posts