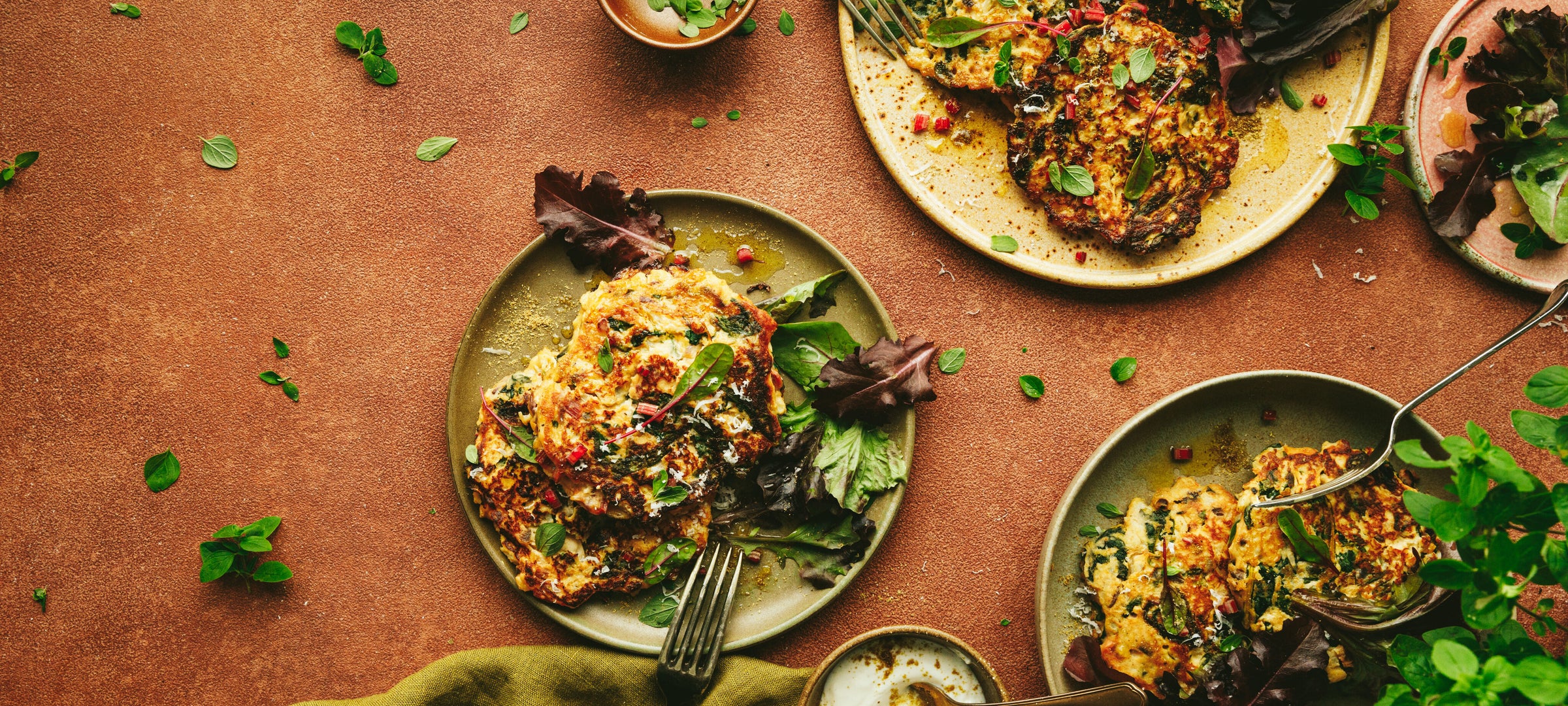 Recipe No. 2
Rainbow Chard Cauliflower fritters with Marjoram
These fluffy fritters combine the sweetness and creaminess of cauliflower and ricotta with earthy rainbow chard and fragrant marjoram.
They make a delicious light lunch or starter, pair well with a garlicky yoghurt dip and can also be enjoyed cold; a perfect addition to a wholesome lunchbox.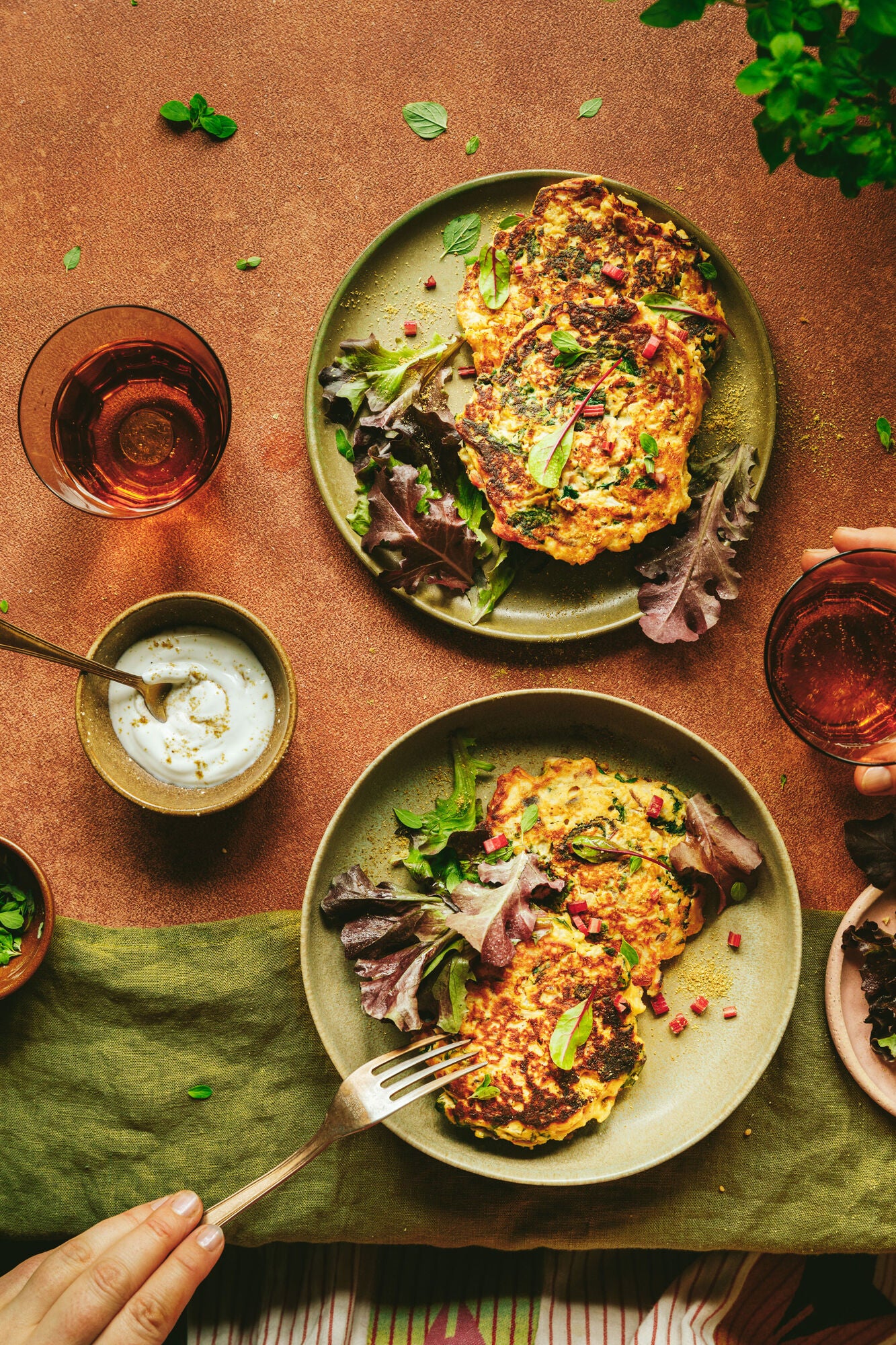 Ingredients
Steps:
1 medium cauliflower cut into small florets - about 3 cups
1 tablespoon butter
1 garlic clove , minced 1 small red onion, finely chopped
2-3 teaspoons frying oil
100g Rainbow chard leaves, stalks removed and chopped
1 cup ricotta cheese
4 eggs
¼ cup parmesan cheese, grated
2 teaspoons apple cider vinegar
1 tablespoon freshly picked marjoram leaves
¼ cup plain flour
1 teaspoon cumin powder
Salt and pepper to taste
¼ - ½ teaspoon Chili flakes - optional
WHAT ELSE YOU'LL NEED
Mixing bowl
Large skillet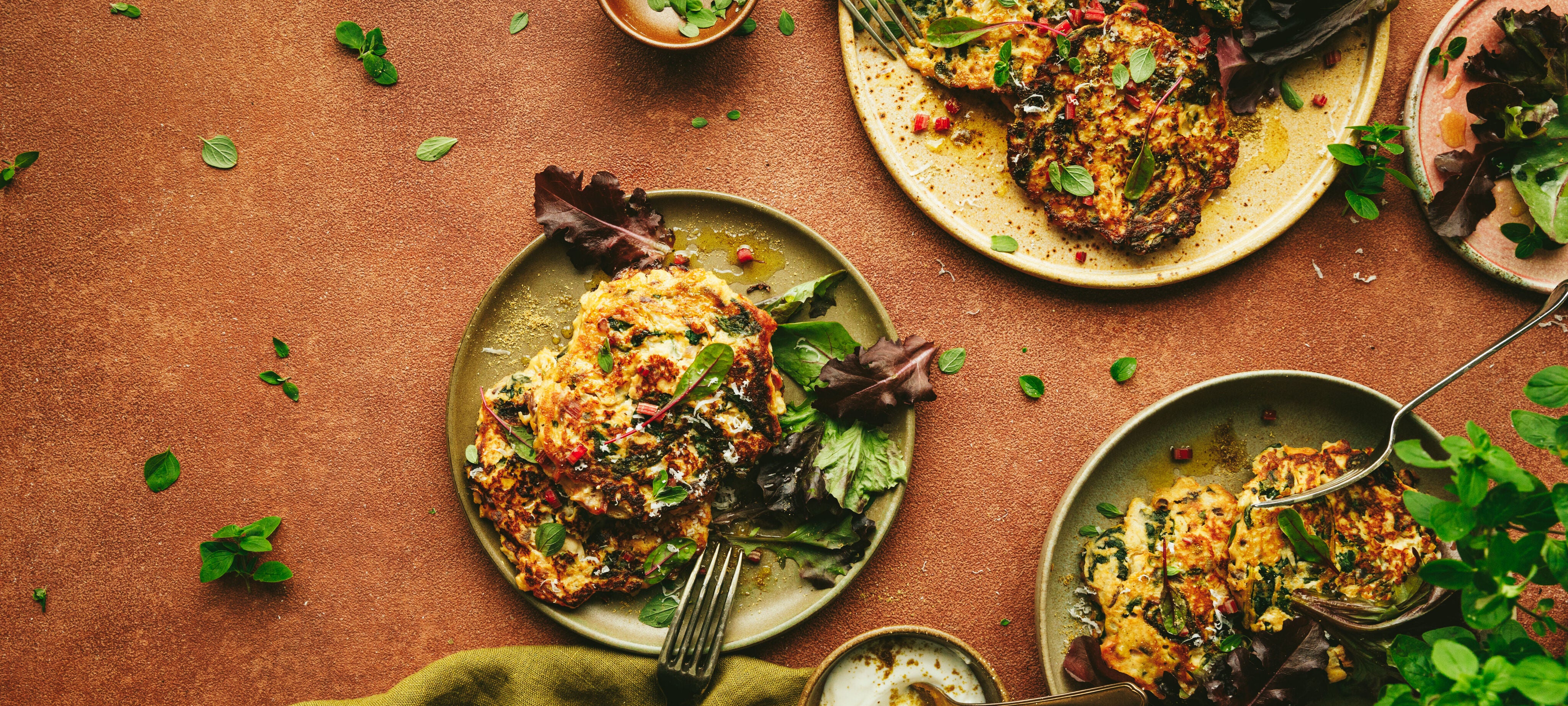 Instructions
Melt butter in a large skillet and add the small cauliflower florets. Sauté for 3 minutes, then add minced garlic and 1/3 cup water. Let the cauliflower cook on low for further 7 to 10 minutes, until soft but still with a bite to it and water has evaporated.
Season with salt and freshly ground black pepper. Transfer to a bowl and set aside.
In the same skillet, sauté the red onion in 2 teaspoons of oil over low to medium heat for about 5 minutes until translucent. Add chopped chard stalks to the onion and sauté for further 2 minutes. Now add apple cider vinegar and stir. Take off the heat and set aside.
In a separate bowl, place the eggs and beat lightly. Add ricotta, parmesan cheese, cumin powder and mix to combine.
Add chard leaves to a large pan of simmering, salted water. Cook for 1 minute until the leaves have wilted. Drain and refresh under cold running water. Place on paper or kitchen towel and gently squeeze out any excess moisture.
With the back of a fork, mash the cooled cauliflower slightly. Sprinkle over marjoram leaves, add cooked onion and chard stalks, ricotta-egg mixture and the wilted chard leaves. Season with salt and pepper and mix to combine.
Sprinkle over marjoram leaves, add cooked onion, ricotta-egg mixture and mix to combine. Season with salt and pepper.
Wipe the skillet clean and heat 1 tablespoon of oil over medium - high heat. Cook 2 tablespoons of the mixture at a time in three batches, for 2 to 3 minutes each side or until golden. Enjoy!
They will keep in the fridge up to three days.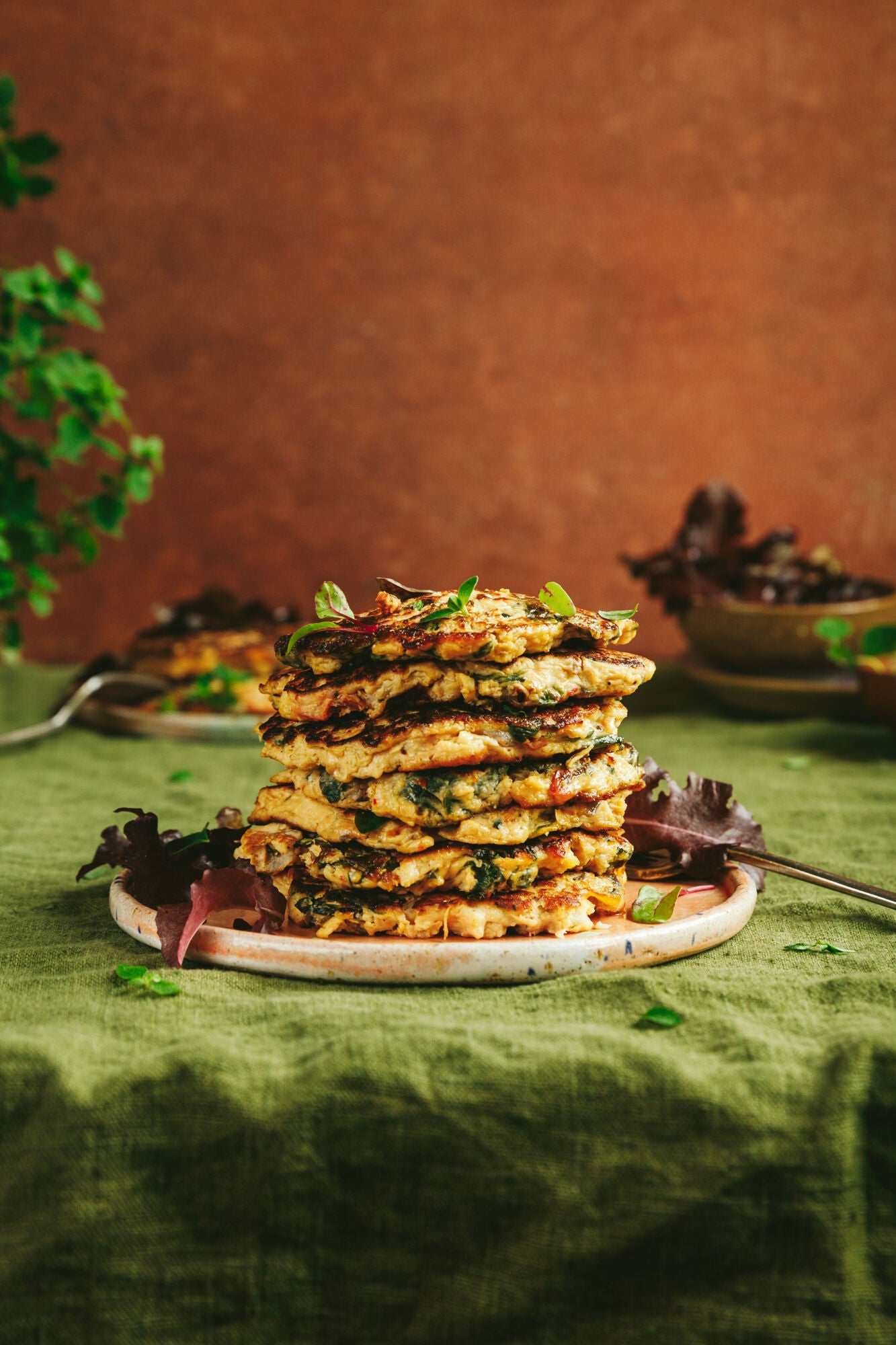 Plant Pods
Pre-seeded biodegradable pods with Smart Soil technology
Smart Gardens
Grow plants with zero effort right on your counter top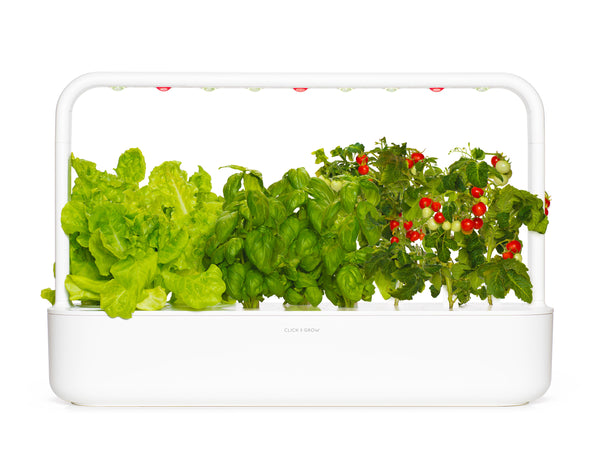 The Smart Garden 9
Ideal for growing herbs, fruits, flowers and vegetables all year round.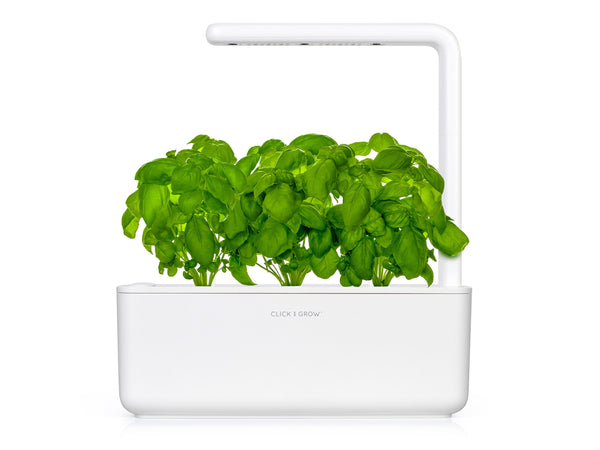 The Smart Garden 3
The perfect garden for growing herbs and flowers all year round.
The Smart Garden 27
The best and easiest indoor garden for growing fresh food for your family.
Available payment methods: