10 Totally Unexpected Plant Pot Alternatives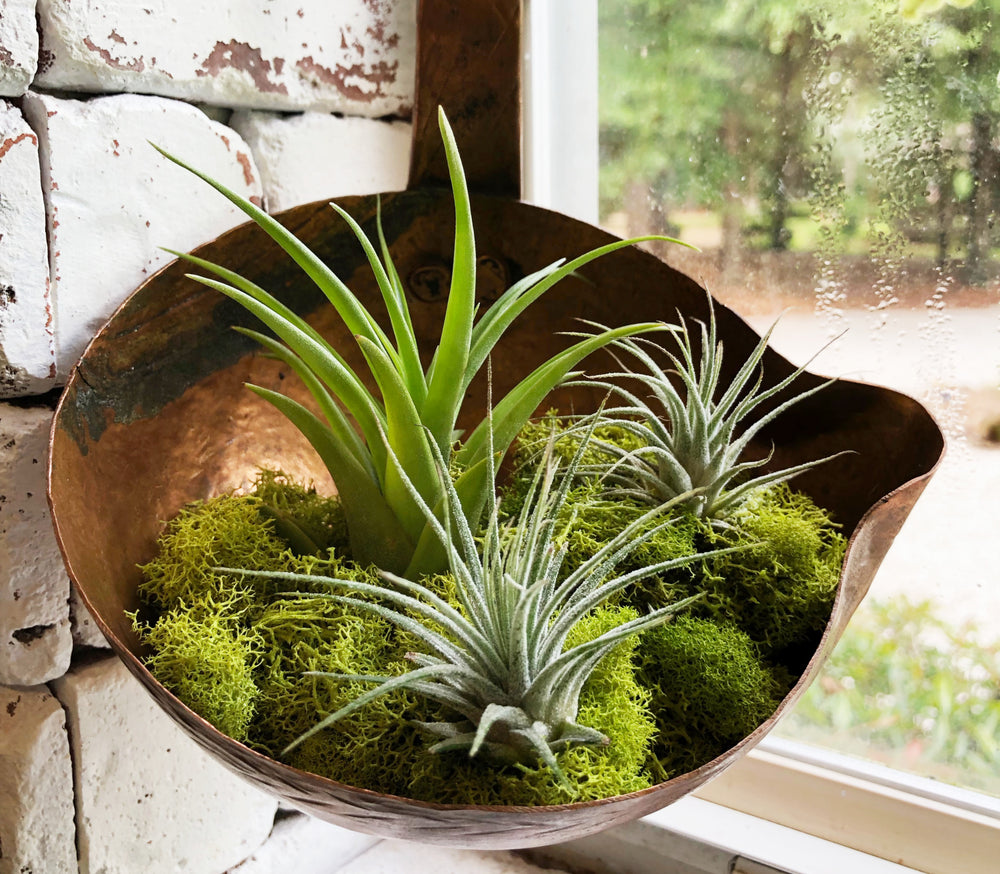 It's fun to make something out of nothing. So, why settle for traditional plant pots when you can make something more intriguing? Here are a few examples of DIY planters you can make today using items you probably already have. If not, they can easily be found in home stores or second hand shops. Give them a try and find the perfect planter for your houseplants.
1. Tea cup
Ideal for cacti, small succulents and plants that generally prefer to be pot bound. Have fun using vintage mugs or modern ones with quirky designs. For a more serious look, go for a full set in a colour scheme of your choice. If you'd like to see the roots of your plants, choose a clear glass mug. Place some small stones at the bottom so the roots won't become flooded.
Get inspiration here
2. Muffin tin
Muffin tins are small and compartmentalised, similar to a propagation tray. This makes them great for starting seedlings. You can even spray paint your tray to customise it. Muffin tin planters work especially well with freshly tilled soil that is aerated.
Get inspiration here
3. Bread pan
Bread pans are narrow and fit on most windowsills. This makes them a useful container garden that you can bring inside during cooler weather. Looks great as a rustic item, especially if you fill it with silk or live floral stems.
Get inspiration here
4. Paint can
A great way to recycle paint cans is using them as plant pots. Be sure to clean them in advance, though! You can also buy empty metal cans from a hardware store and decorate them according to your tastes. A paint can planter gives your home or garden a unique, contemporary look.
Get inspiration here
5. Old toy
An old toy, such as a truck, will add some fun, playful vibes to your garden. The bed of the truck can be an ideal place to house small plants. Open roofed cars and old play-doh containers can work too!
Get inspiration here
6. Colander
Colanders can be upcycled to make beautiful hanging baskets. They naturally have drainage holes and can be used as a table centerpiece, too. They're perfect for displaying pretty flowers but also herbs.
Get inspiration here
7. Ladle
Yes indeed, you can use your old soup spoon as a planter! This is especially great for succulents or air plants. You can hang your ladle on a kitchen wall or on your garden fence. Brass ladles look especially stylish.
Get inspiration here
8. Food tin can
Tin can planters will look very cute on your front porch or your windowsill. They can also be placed sporadically around the house. Use some water resistant paint to decorate them according to your taste.
Get inspiration here
9. Mason jar
A mason jar is so versatile. It can be used to preserve food, store leftovers and hold delicious smoothies. It also happens to be a great plant pot alternative, ideal for cute, smaller plants whose roots don't need much space. 
Get inspiration here
10. Candle holder
Finished burning a candle? Don't throw away that cute holder! It costs virtually nothing to transform it into a planter. You can personalise it with glitter or any other craft material that appeals to you. Ideal for herbs, succulents and annual flowering plants.
Get inspiration here
So, what are you waiting for? Infuse some creativity into your home today! DIY planters are a fun, inexpensive way to breathe life into your home or garden.
Image credit: 1. homedit.com, 2. annmarielovespaper.wordpress.com, 3. etsy.com, 4. realitydaydream.com, 5. plowhearth.com, 6. mommyskitchen.net, 7. refreshrestyle.com, 8. pillarboxblue.com, 9. kickingitwithkelly.com, 10. manifeststationstudio.com
Back to all posts